Cast film lines

Lines for hygiene film
Lines for hygiene film
Extreme productivity on a single line.
Hygiene backsheet films are used in the production of babies' nappies, sanitary napkins, incontinence pads, changing pads and protective clothing. We are world market leaders when it comes to cast film lines for hygiene applications – and for good reason. We have been working together with manufacturers of raw materials and films since 1999 to develop lines that have set new standards in this segment.

Flexible technology for three different types of back sheet products.
Whether you are hoping to work with breathable film, melt-embossed film or cloth-like laminate, you only need one castfilm line to produce all three types of hygiene films.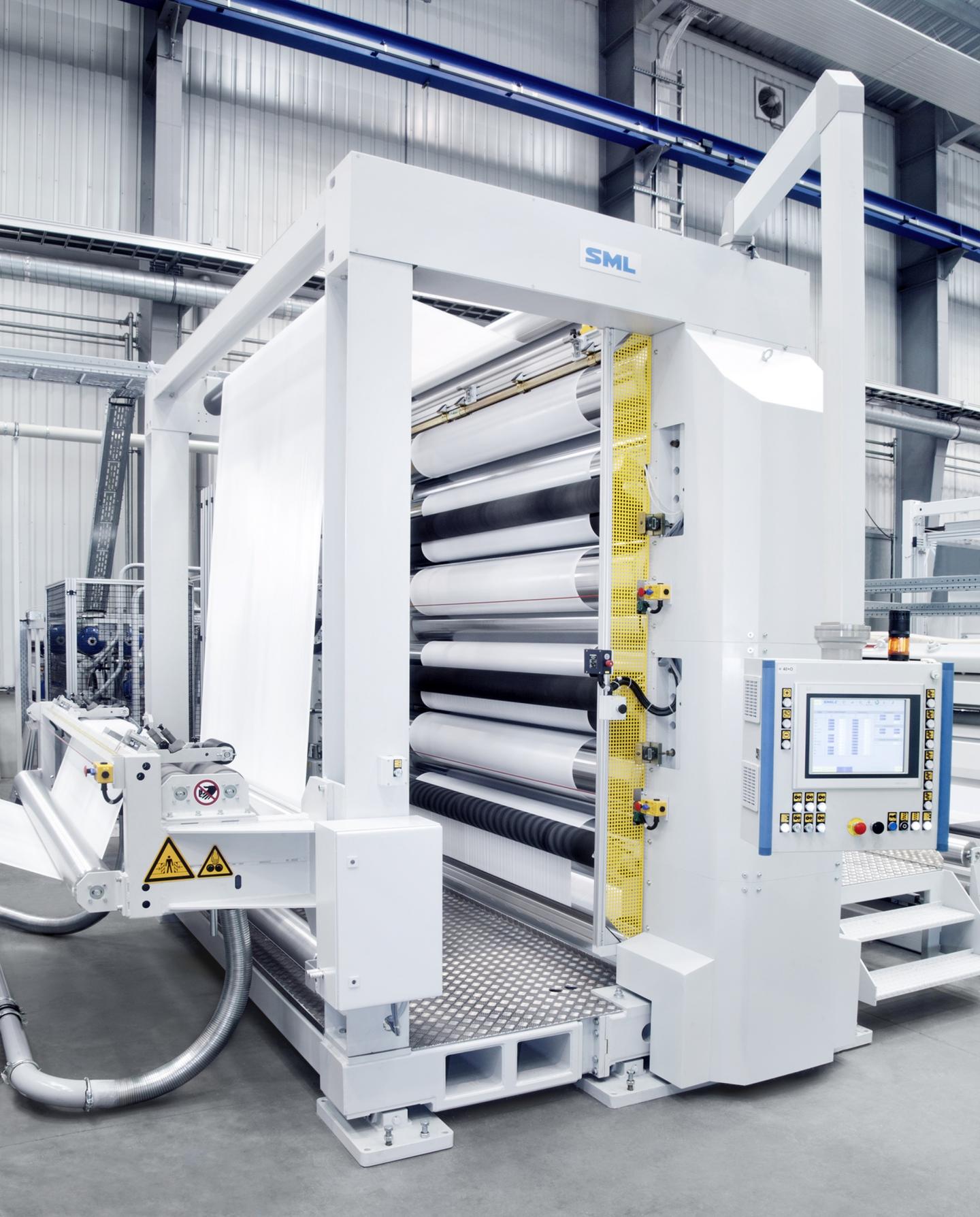 Breathable films.
These three-layer polyolefin-based films are extruded and melt-embossed. Subsequent monoaxial stretching produces micro-pores, making the film breathable. Our trick of the trade here comes in the stretching process, where we use MDO units with an adjustable gap. This guarantees a high degree of flexibility throughout the process and an outstanding production speed.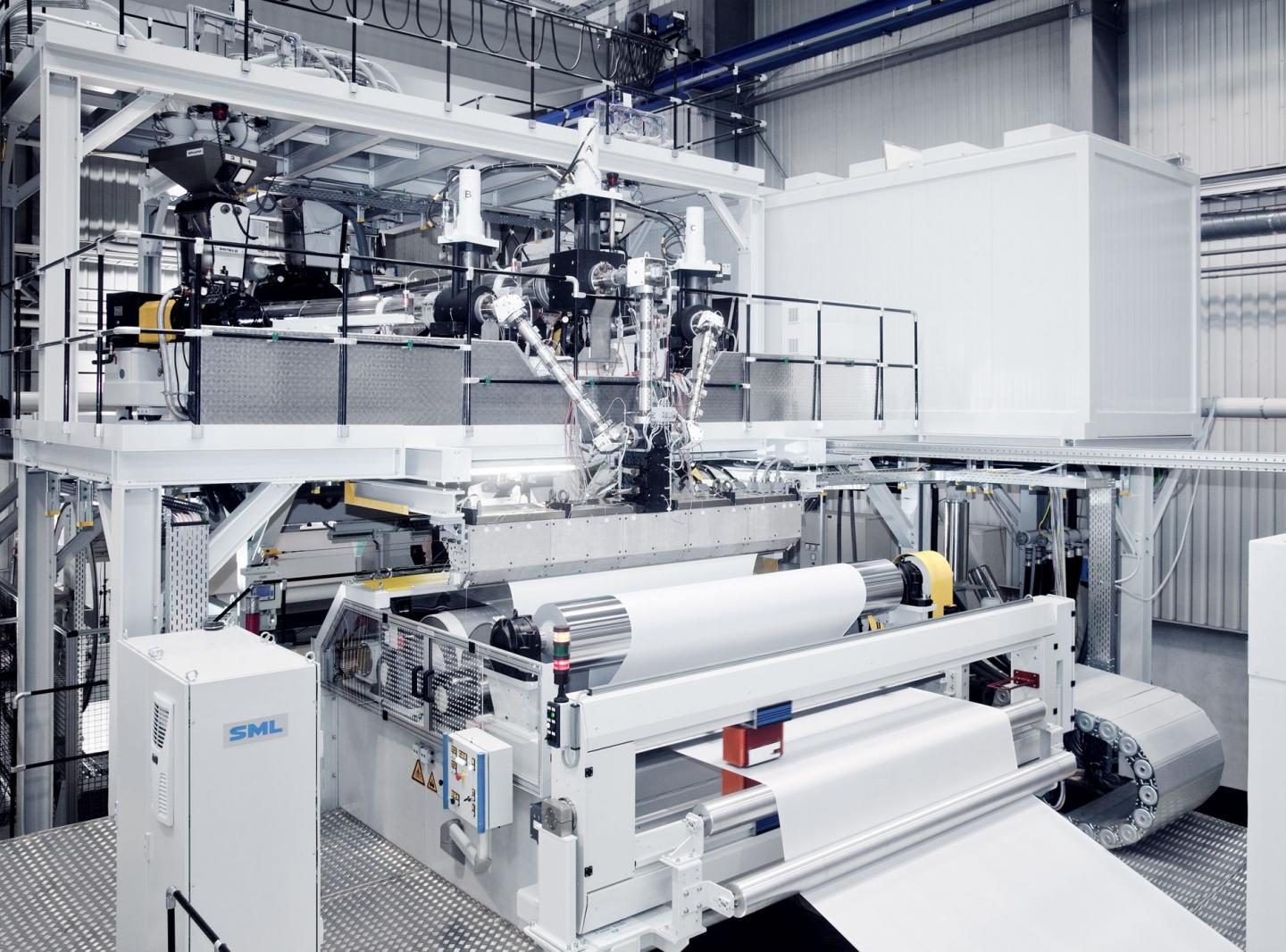 Melt-embossed films.
Melt-embossed films stand out thanks to their textile appearance and pleasant feel. They mainly consist of five layers of dyed PE/PP. Our lines work according to the principle of dry embossing. This involves the heat dissipating from the silicone roll by means of two contact cooling rolls and an internal cooling system. There is no need for cooling by means of a water bath. Our lines can be operated with low embossing pressure, which reduces wear and increases the working life of the rolls.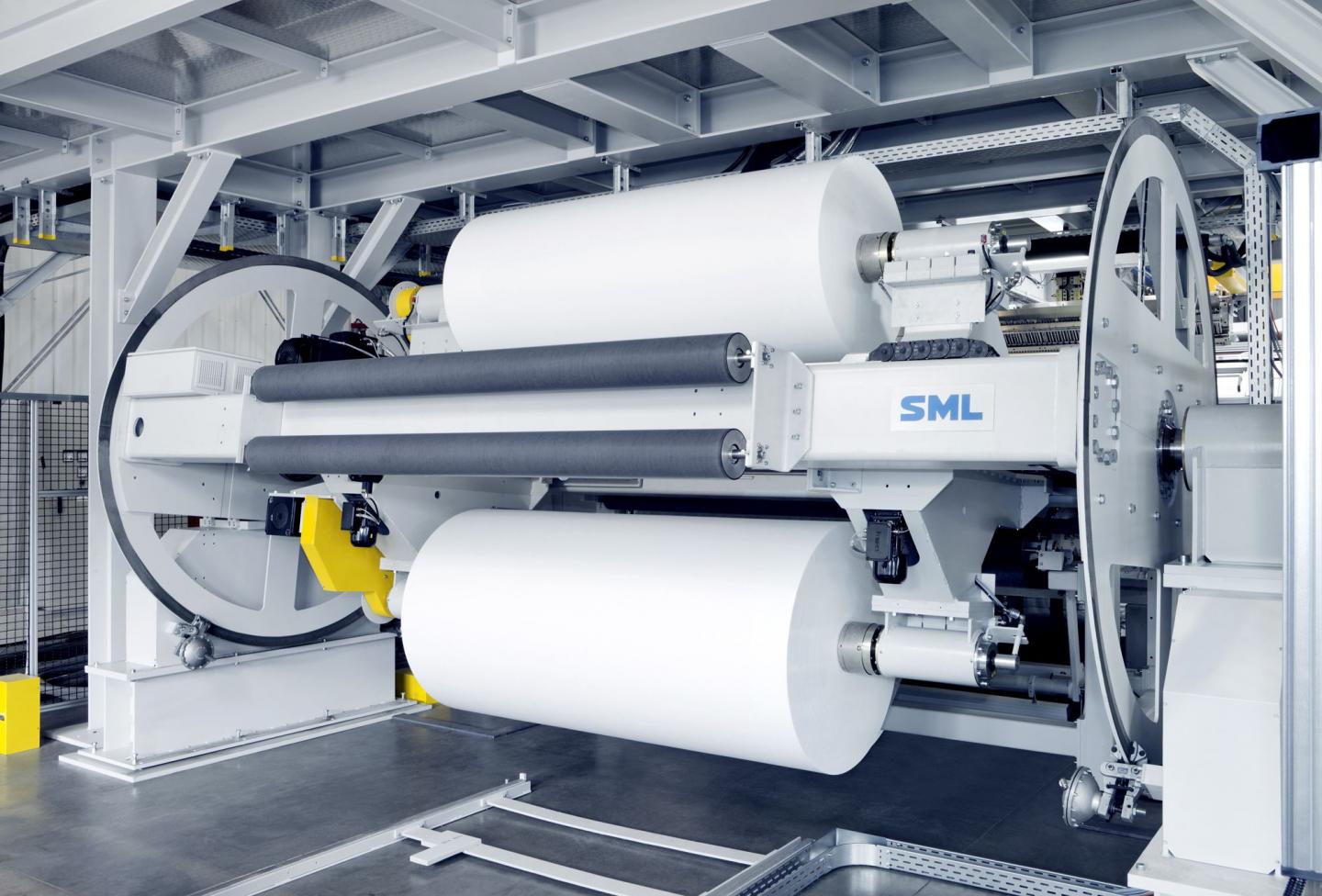 Cloth-like laminates.
Cloth-like laminates are created by direct lamination of melt-embossed films with a non-woven. The non-woven is fed from the backside into the nip of the melt-embossing unit, resulting in the cost-effective, cloth-like laminate product. A fully automatic unwinder can be added to our line in order to produce that type of product. In this space, our customers can benefit from our deep-rooted and practical experience with extrusion coating lines.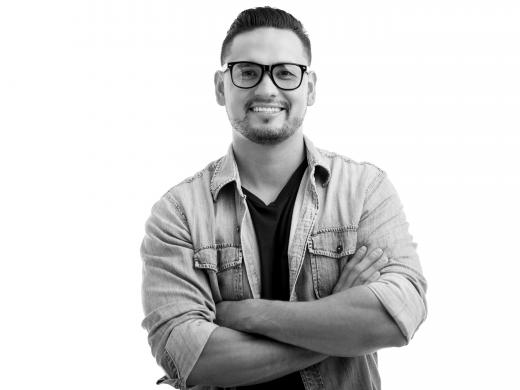 More Information?
Write our specialists for more details or
information about this line type.