Multifilament lines

Austrofil® FDY, MDY, POY multifilament spinning line
Austrofil® FDY, MDY, POY multifilament spinning line
Compact and flexible lines from the market leader.
SML's accumulated expertise and decades of experience in multifilament spinning line engineering have made us market leaders in this field. No matter which yarn you are seeking to use – whether it is fully-drawn (FDY), medium-drawn (MDY) or partially-oriented yarn (POY) – we can always supply the ideal lines for efficient production on your shop floor.
High performance across the board.
When it comes to belts, safety netting, ropes (including rigging ropes) or sewing thread for various types of bags, our high-tenacity fully-drawn yarn is the ideal solution for the technical textile industry. Medium-drawn yarns are often used in home textiles and for bag material. Meanwhile, POYs mainly see use as an input material in the garment and automobile industries (for seat upholstery, sportswear or tights).
Equipment that is fully geared to the market.
With four different machine designs, Austrofil® can cover all the market's needs. Long working lives, short unit heights and reliable parts have all helped to make us one of the market leaders in multifilament spinning lines for technical and textile yarns. All Austrofil® machines are equipped with high-speed winders, which reliably guarantee automatic bobbin changes.
The HT series also have a hot air oven in which the yarn is gently and evenly heat-treated, allowing them to be stretched as far as possible. This enables customers to produce yarns in the highest tenacity range.
Line Types

Compact for small batch sizes.
HT 2x2/4E/75
multifilament spinning lines
The compact multifilament spinning line is particularly well-suited to small batch sizes, packing a persuasive punch with its high degree of flexibility and efficiency. The line's maximum output rate is 110 kg/h on its winder and the system is equipped with two stretching units. In addition, it offers outstanding filament cooling thanks to the use of two spinnerets for each yarn.
| HT 2x2/4 E/75, 4/8 ends | |
| --- | --- |
| Polymer | PP, MFR 10 - 35 |
| Titer range | 165 - 4,400 dtex |
| Output capacity | 110 kg/h, 2.64 t/d |
| Extruder capacity | 160 kg/h |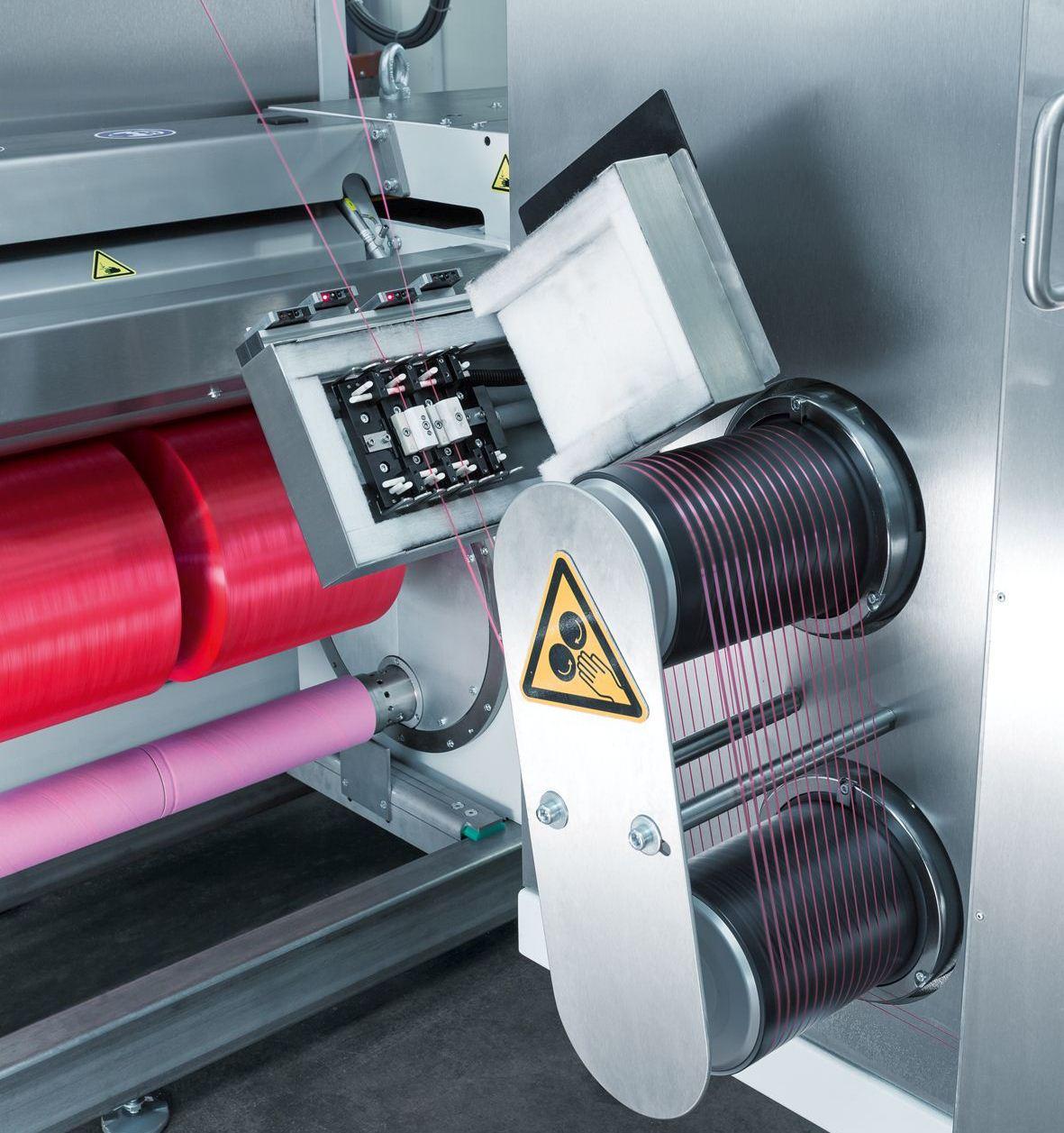 Convincing benefits:
Maximum efficiency and flexibility

Possible to expand to HT 4x2/4

Wide titre range

Multifilament yarn produced with high tensile strength

Optimised for high-tenacity yarns.
HT 4x2/4/75
multifilament spinning lines
This spinning line has been specially developed for the production of technical and textile yarns with high tensile strength. It has become a top seller with more than 200 machines sold worldwide. Its high speeds, broad titre range and excellent production stability have made a convincing impression.
| HT 4x2/4/75, 8/16 ends | |
| --- | --- |
| Polymer | Polypropylene, MFR 10 - 35 |
| Titer range | 165 - 4,400 dtex |
| Output capacity | 160 kg/h, 3.84 t/d |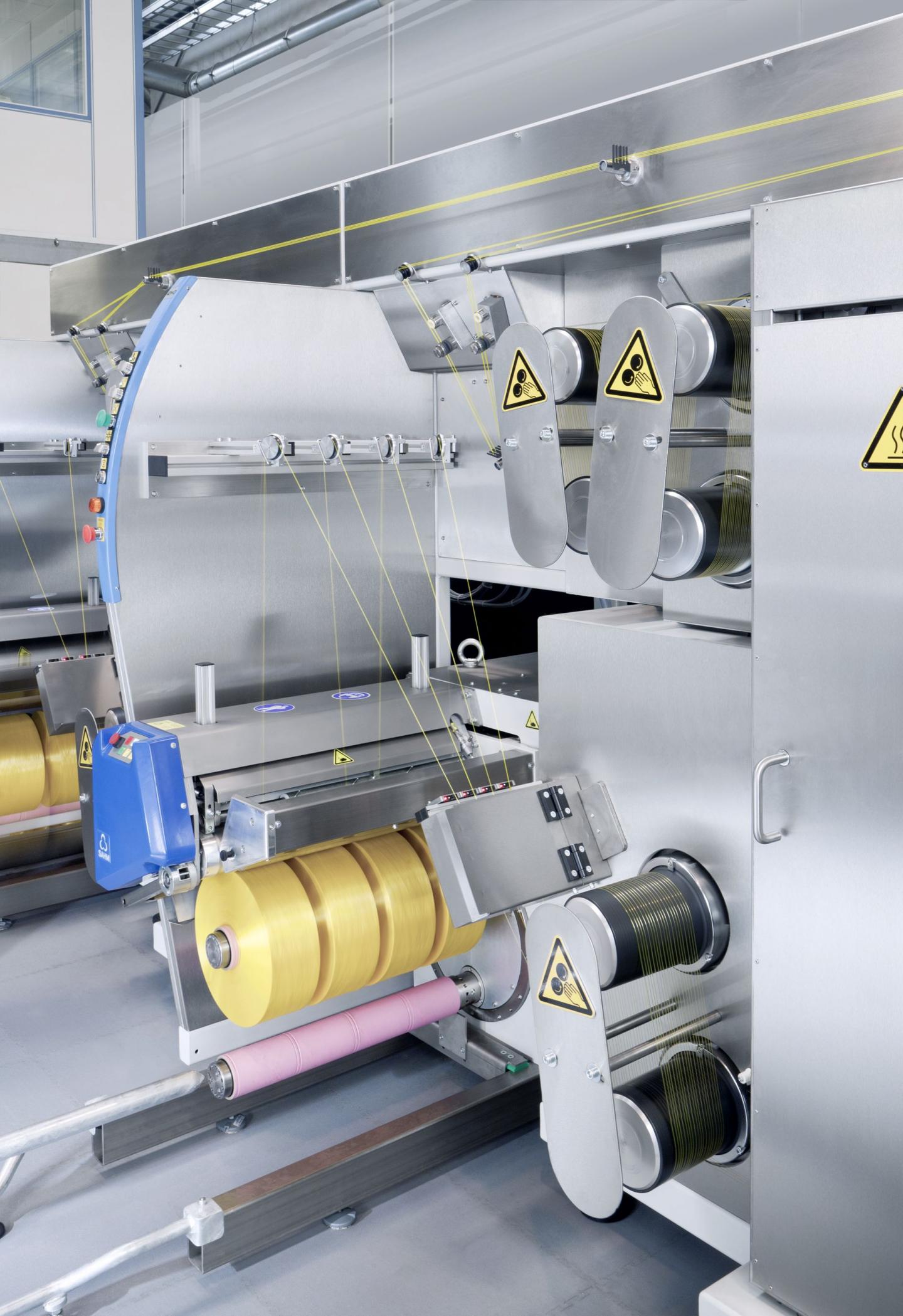 The benefits at a glance:
Optimised for medium to high-tenacity yarns

High-tenacity yarn production - even in the high titre range

Excellent production stability